Typical Day
Overnight Camp Typical Day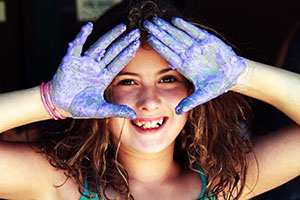 7:30 Wake Up
8:00 Breakfast!
8:30 Room clean up/get ready for the day
9:15 Group Time
9:55 Free Choice Period 1
10:55 Free Choice Period 2
12:00 Lunch!
1:00 Group Time / Rest Time
1:30 Free Choice Period 3

2:30 Free Choice Period 4

3:30 Snack! (Included)
3:50 All-Camp Activity
5:00 Hang Time
6:00 Dinner!
6:45 Dorm Time
7:15 Evening Activity
8:30 Night Life
9:00 Get ready for bed
9:30/10:00 Lights' Out
Day Camp is Monday through Friday, 9am to 5pm. Each day, campers will get to do six different hour-long activities. Two will be with their camper groups and four will be "free" choice activities that the campers get to pick. We offer over 24 camp activities per day!
Day Camp Typical Day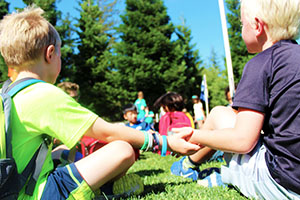 8:45 Drop off begins at the Field
9:15 Group Time
9:55 Free Choice Period 1
10:55 Free Choice Period 2 *
12:00 Lunch! (Included)
1:00 Group Time / Rest Time
1:30 Free Choice Period 3 *
2:30 Free Choice Period 4 *
3:30 Cub Camp Pick-Up
3:30 Snack! (Included)
3:50 All-Camp Activity
4:45 Pick-up starts at the Field
4:50 Swimming Lessons at the pool
5:25 Swimming Lessons (second session) at the pool
* Best times for early camper pick-up. If you need to pick up your camper early, please arrange that with the Camp Office.
Extended Care Options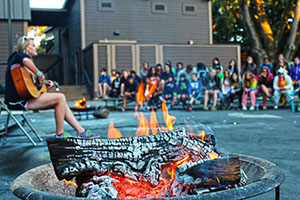 Extended Cub Care is 3:30pm to 4:45pm with pick up at the main field.
AM Extended Care Drop-Off is at 8am at the Cafeteria.
PM Extended Care Pick-Up is from 6pm to 6:30pm at the cafeteria.
Please note: All Extended Care drop-offs and pick-ups are at the Cafeteria.